Overnight Tailor Made Camping Adventure
Tailor made adventures offer you the flexibility to choose your own itinerary, with the help of our team you can decide where and how you would like to explore, our outdoors activities can include canyoning, Waterfall chasing, Wildlife spotting , Sunset, Star gazing, Snow chasing in winter, Mushrooms picking in autumn, Survival courses, Horseback riding, Mountain biking, Abseiling, Sailing, Hiking, Off Road Adventure, Wild swimming, Night adventures , River Adventure, Kayaking, Tag along tours ect.
All camping gears and kitchen stuff will be included, we can do backpack camping or camping from a four-wheel drive ect.
We also give you the choice to choose your spots of some the most amazing locations from our Instagram gallery.
Our adventurer age is 18 years +.
If  you want to spend an overnight away from the city,
this trip will create unforgettable memories.
You will have enjoy  a beautiful getaway in nature.
you can experience camping on a wild pristine river after we go sightseeing all day to see the most awesome lookout and waterfalls.
Then we will head to our campsite to watch the sunset, we will chat, share stories around the dying embers of a campfire.
We can explore a lot of Secret lookouts, caves & gaze over Australian wilderness & Bush walk through Australian bush land.
Or adventure through National Park terrain
Sky watching, stargazing, comets in the night sky.
Some wild animals can be seen like (Possums, kangaroo, Koala, wallaby, wallaroo, owl, fresh water lobster etc )
A lot of Waterfalls & lakes, we can do kayaking & swimming in summer only, perfect camping scene , hiking trails all around.
Learn some bush tucker, navigation using the stars & sun, general survival skills if anyone is interested.
Please Enquire for more details.
Prices start from $390.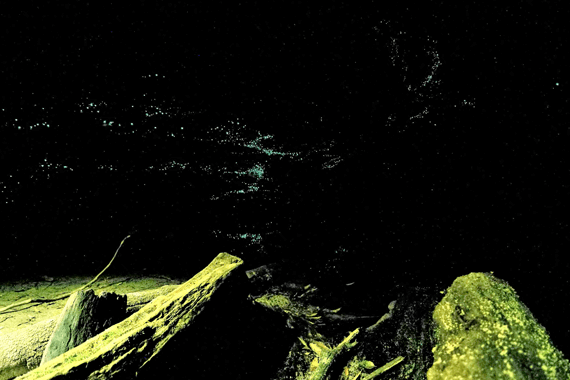 Wollemi 4WD & Glow Worm Tunnel(Day Adventure)
Off the beaten track in a 4WD to gorgeous lush green fern forest, with a guided tour of the 400m long tunnel that is home to thousands of Glow Worms.
Instructors are to restrict photographs and ensure noise is kept to a minimum.
Prices start from $200
Grade: 2
Duration: 8 hrs
Blue Mountains 4WD Night Adventure & Guided Glow Worm Tour Wildlife Spotlighting
After dark experience. Off road 4WD and Guided night walk.
A unique experience where participants wear headlights and are guided to a canyon or a cave housing a waterfall and thousands of light emitting glow worms.
Participants must have confident walking skills, the track contains some wet and muddy areas, slippery and uneven surfaces.
Instructors are to restrict photographs and ensure noise is kept to a minimum.
Prices start from $100
Grade: 2
Duration: 4 hrs
Jenolan Caves and Kanangra Boyd (Day Adventure)
Participants will see and experience the spectacular wilderness areas and take in the grand surrounds of The Greater Blue Mountains Drive in a 4WD, visiting Australia's oldest and most impressive limestone caves and breathtaking lookouts and waterfalls.
Prices start from $200
Grade: 2
Duration: 8 hrs
Guided Canyon Bushwalk Adventure(Day Adventure)
For confident participants. Guided bushwalk and 4WD tour. Participants are guided through the spectacular  Caves Canyon in knee deep water. Great photographic opportunities of the cathedral-like canyon and waterfalls.
Prices start from $200
Grade: 3
Duration: 8 hrs
Blue Mountains Scenic(Day Adventure)
Take in the stunning scenic lookouts and amazing views the Blue Mountains has to offer. This adventure is ideal for participants wanting guided short bushwalks to beautiful lookouts, waterfalls and famous landmarks. Participants can except round-trip private transportation and an experienced guide.
Prices start from $150
Grade: 1
Duration: 8 hrs
Booking Terms and conditions:
Poor weather policy
Our adventures normally operate in all conditions, unless extreme and dangerous weather prevent us from conducting the tour.
Unless you hear from us, assume that your tour is going ahead, we will inform you if your tour is cancelled.
Cancellations policies & refund
Please consider before booking, the following fees apply on cancellations
1. 2 weeks and over no charge.
2. 7 to 14 days, 50 per cent of your fee.
3. Less than 7 days- full fee. If you have to cancel last minute- your booking may be transferrable.
4. If a customer cancels a tour after commencement, no refund is given. Failure to show for a tour will result in loss of full fee.
5. Minimum numbers apply for some tours.
Privacy policies:
We are deeply committed to provide you with the best experiences and to protect your privacy.
We only collect information from you that we require in order to help plan your adventure.
We do not sell or lease your details to any other party.
Acknowledgement of country
WildscapeAdventures acknowledge the traditional custodians of the land. We have the privilege of bushwalking, exploring and camping on the land of many Aboriginal nations including the Gundungurra, Dharug, Wiradjuri, Darkinjung and Wanaruah.